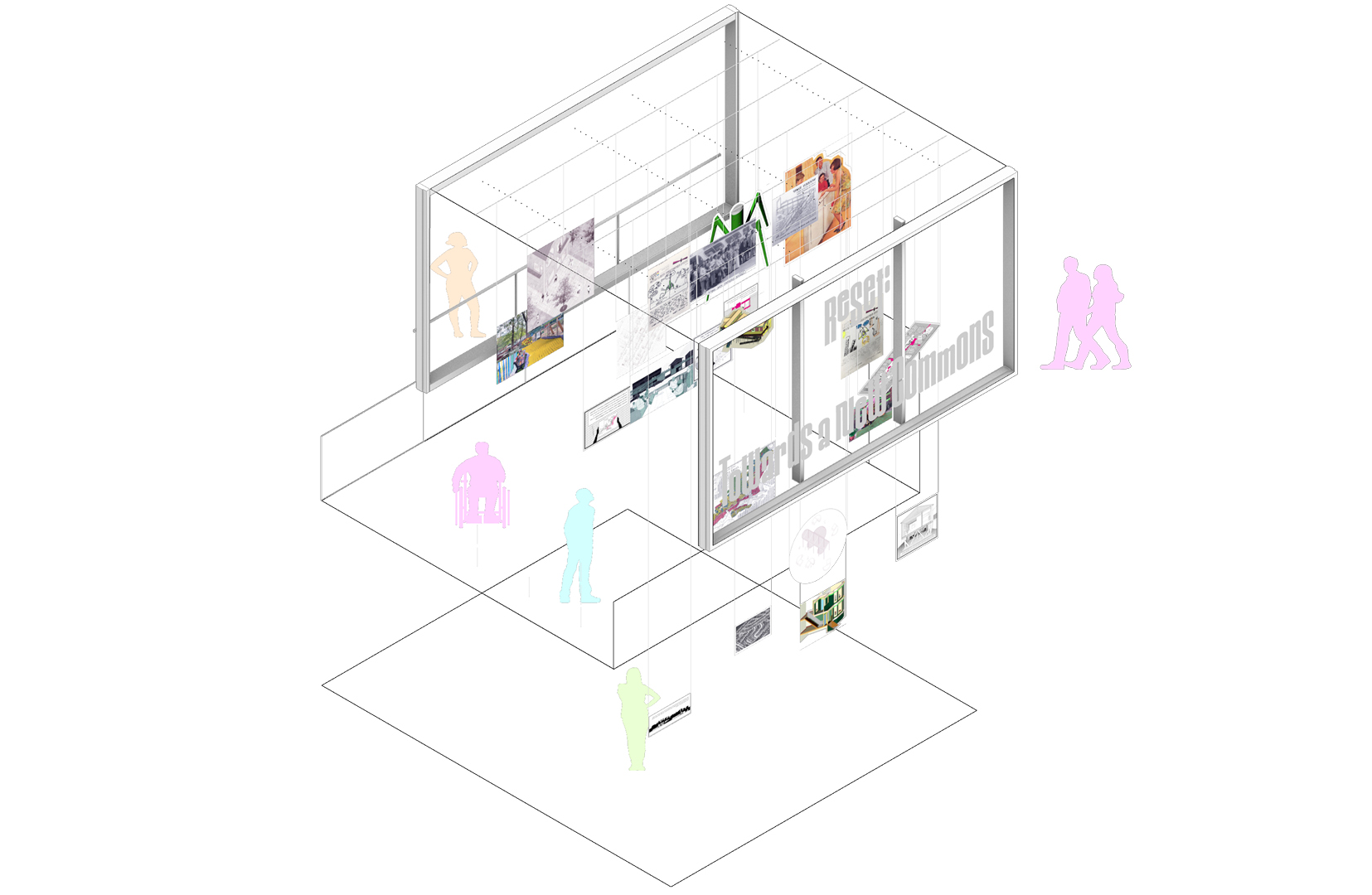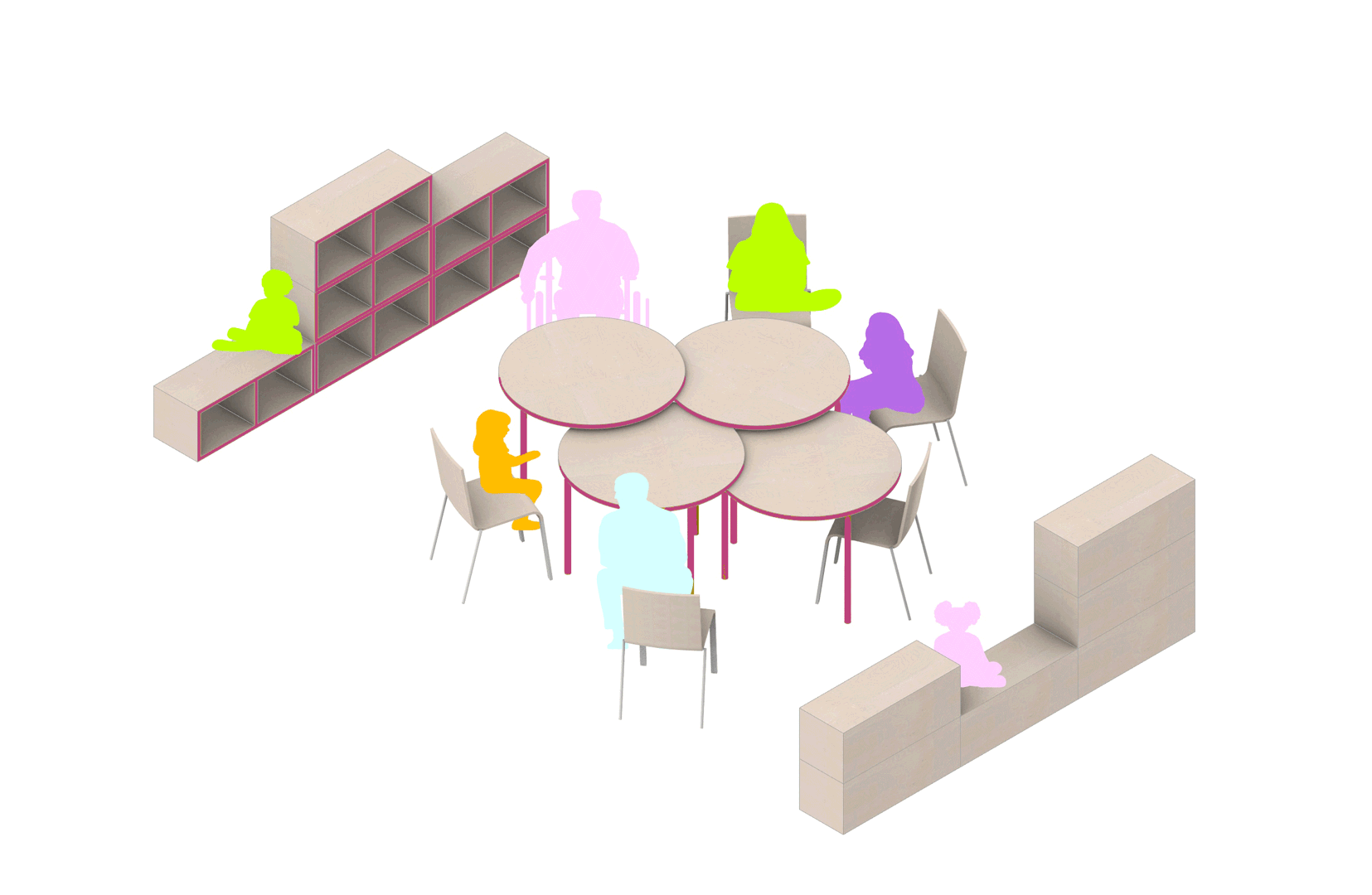 Reset: Towards a New Commons
Reset: Towards a New Commons explores how architecture can take a proactive role in creating more inclusive, diverse, and dynamic communities across the United States.

Drawing upon this idea of community and taking inspiration from the neighborly cooperation of line-drying laundry between apartment buildings in New York, the storefront's double-height space becomes a sample display of the exhibition's content hung at all levels, democratizing viewing attention to all parts of the exhibit from inside at the mezzanine and ground floor to outside on the street.

In the mezzanine space below is the exhibit's Reading Room, featuring wheel-chair accessible nesting tables and sittable shelving furniture that allow flexibility for different individual and group activities. The walls are painted high-contrast colors, which serve as visual links back to each of the four teams' work, while bold magenta highlights serve as the underlying thread tying everything together.






Location
Center for Architecture, Manhattan, NY
Date


April 14 - September 3, 2022
Client
Center of Architecture, AIA NY
curators: Juliana Barton, Berry Bergdoll
Type


Exhibition
Status


Complete
Credits


exhibition design: Serweta Peck (Maia Peck, Gregory Serweta)
exhibition identity and graphic design: Pentagram (Natasha Jen, Daniel Koppich, Ximena Amaya, Veronica Höglund)
fabrication: Hickory Ragette