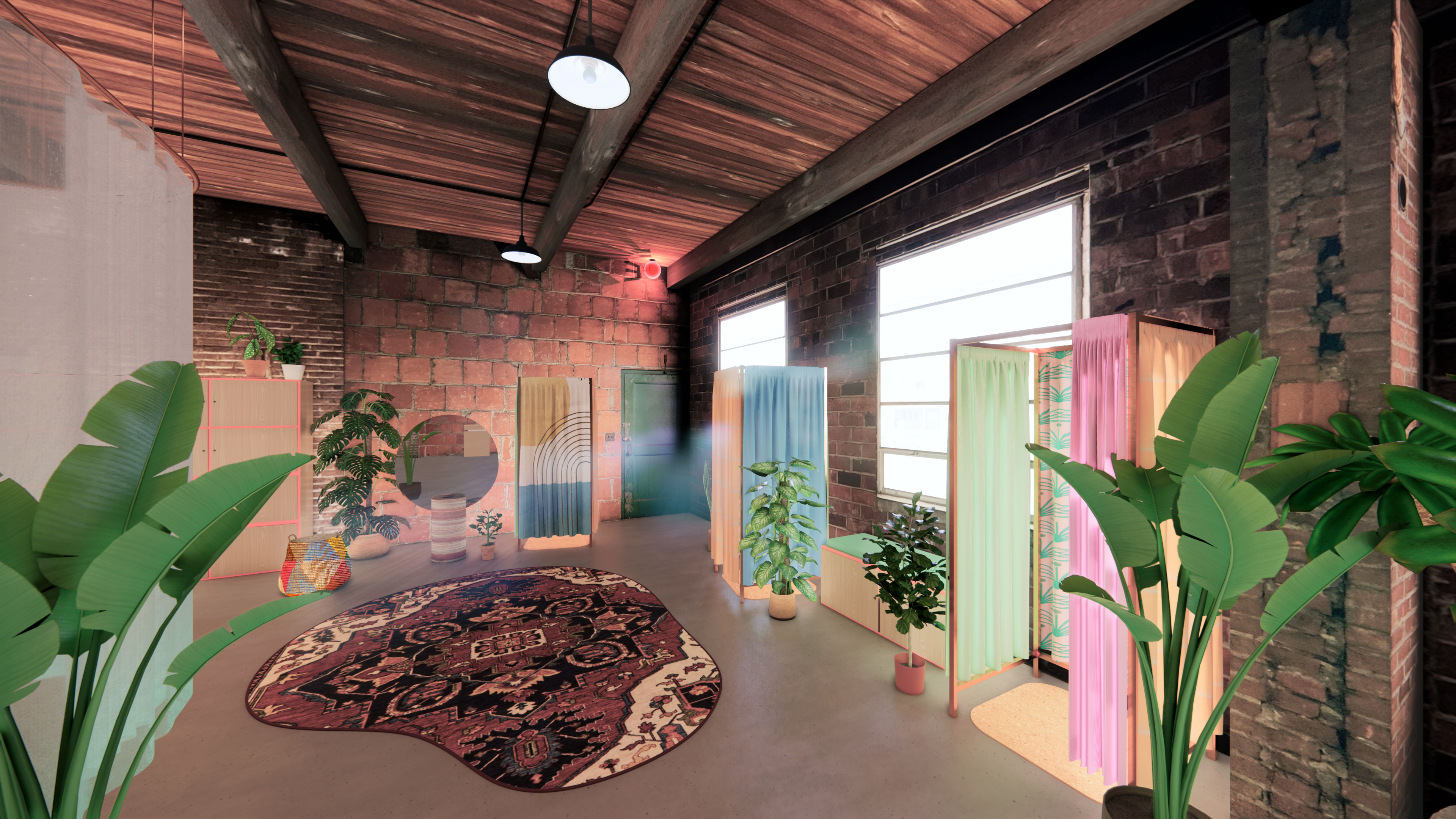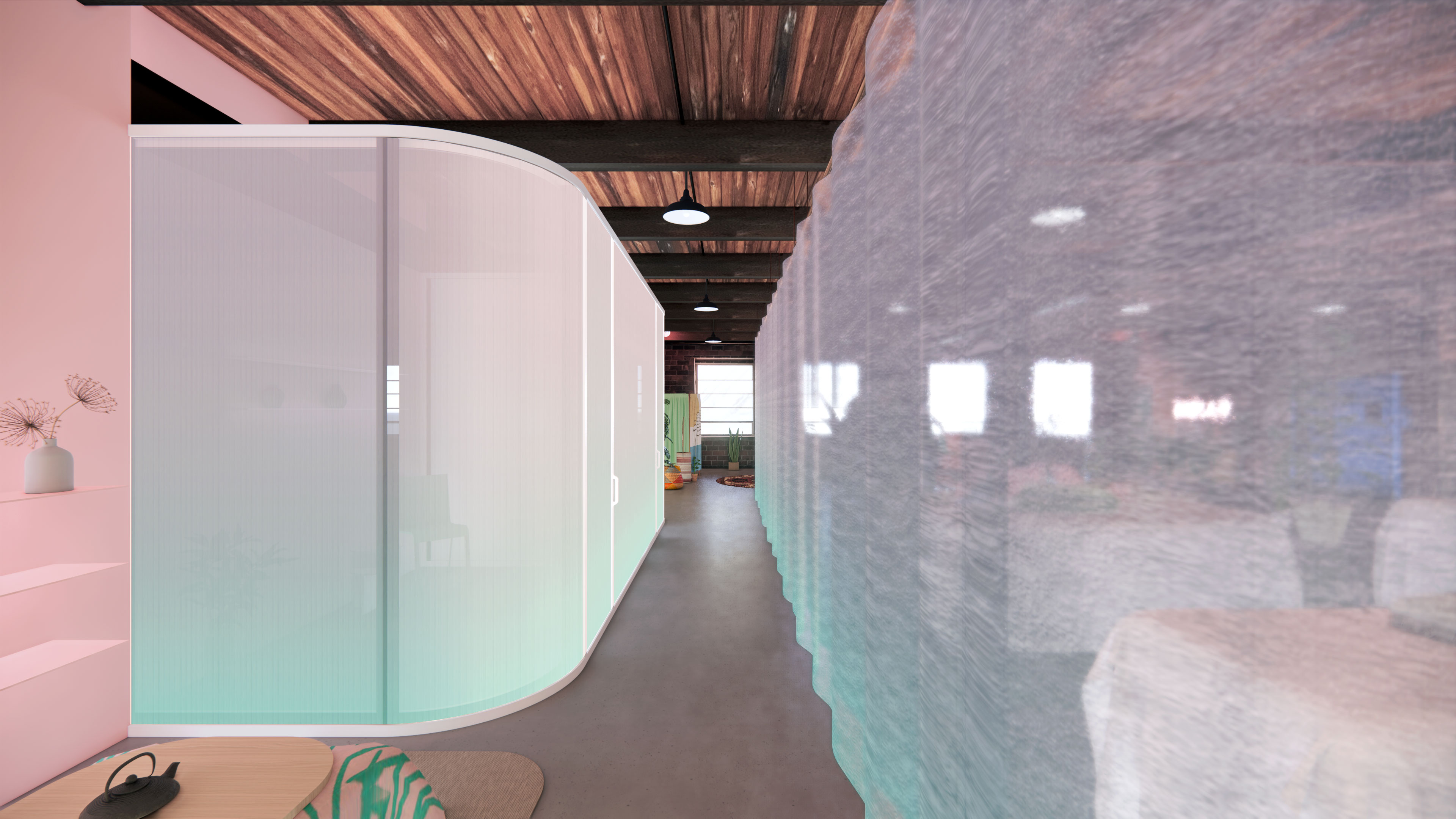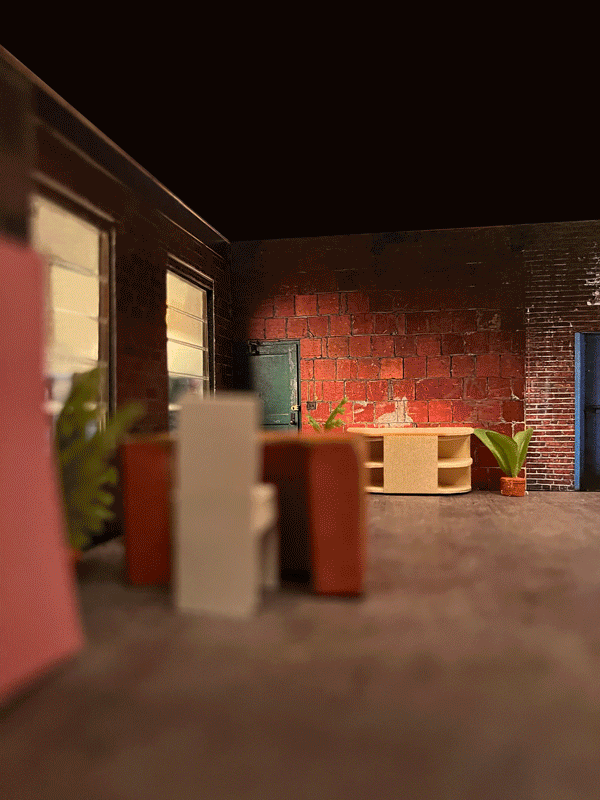 This 3,000 SF spa in Buffalo, New York, reimagines a historic warehouse once used by food merchants as a tropical oasis and multi-sensory space of healing for massage and movement, hydrotherapy, and enjoyment of a creative café.

Responding to the client's desire to create a feeling of relaxation, rejuvenation, and flexibility, a minimal curtain rod system was designed to accommodate different-sized and types of programs at the center of the room. This includes a sound lounge with zero-gravity seating, massage beds, and movement therapy sessions. Gender-neutral restrooms and individual changing stations decorated with bespoke curtains also aim to enhance an environment of inclusivity and focus on well-being.

Warm tones and rough textures of the existing terracotta bricks, steel beams and wood ceiling contrast the filleted edges of the bays enclosing the communal shower, sauna and staff/storage area located at the periphery. A cold plunge and three jacuzzi-style hot tubs offer guests a verdant hydrotherapy experience. Intimate spaces, such as a reading nook with a kotatsu, also provide a place for repose and sanctuary.






Location
Buffalo, NY
Date


2023
Client


Private
Type


Commercial, Adaptive Reuse


Status


Concept


Team
Maia Peck, Gregory Serweta