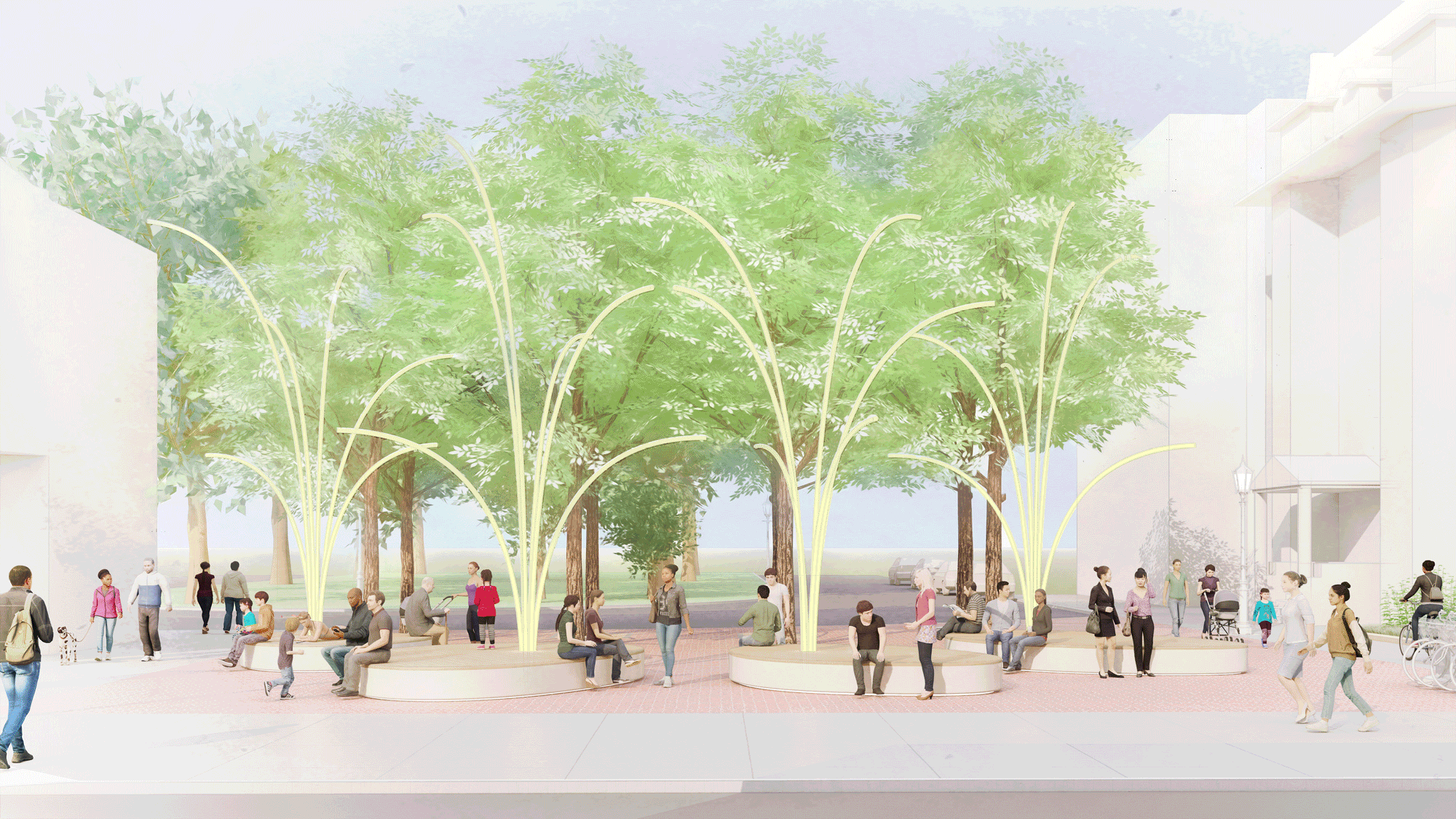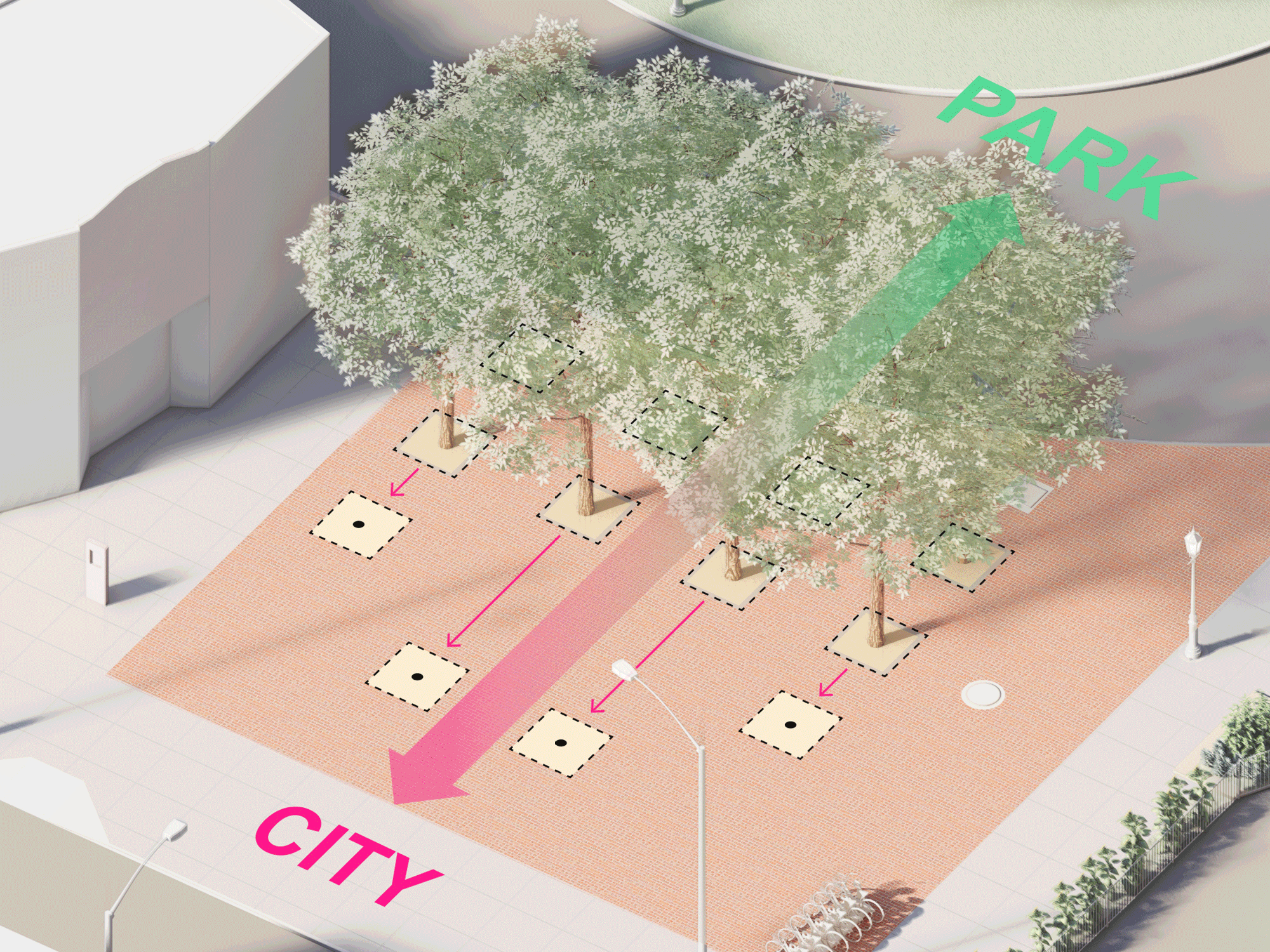 Nestled in the plaza between Olmsted's Days Park and bustling Allen Street in Buffalo, Magic Grove offers an illuminated gateway and peaceful respite for visitors and the people of Allentown to enjoy. Four luminaires, shaped to abstractly mimic and accent the spreading branches of the existing trees, provide a colorful canopy and beacon while preserving view corridors to Days Park. Whether it be a sunny summer day, festival or wintry night, the colored lights can be adapted for the everyday, special occasion, or season.

Each luminaire comprises of six translucent PVC pipes threaded with multi-color remote-controlled flexible LED tubes capable of 360° light emission, which give off an even glow and can be animated to create a surreal, enchanting grove. Organically shaped wooden seating at the base of each luminaire offers everyone a place to relax, sunbathe, or play. The soft curves make an inviting welcome and encourage fluid access throughout the entire plaza. While the main clearing between the luminaires can accommodate a small performance/outdoor concert or bistro seating, ample room is left for an art fair, holiday market, or farmers' market stalls.

Magic Grove illuminates Allentown's innovative and colorful history and creates an iconic moment of wonder at this landmark location.






Location
Allentown, Buffalo, NY
Date
2021
Client
Allen Street Infrastructure Improvements – Public Art, Buffalo Arts Commission
Type
Installation
Status
Concept
Team
Maia Peck, Gregory Serweta