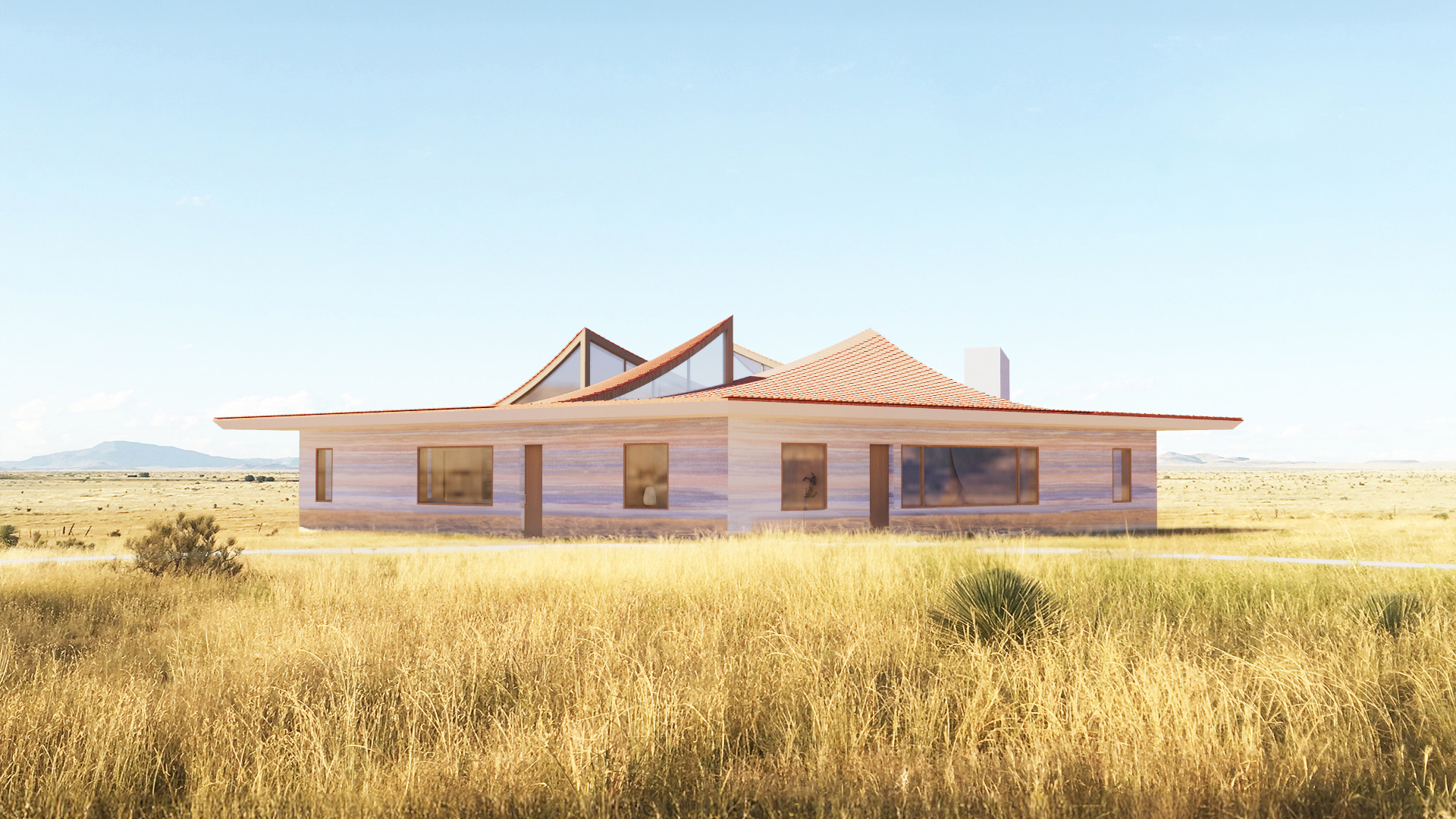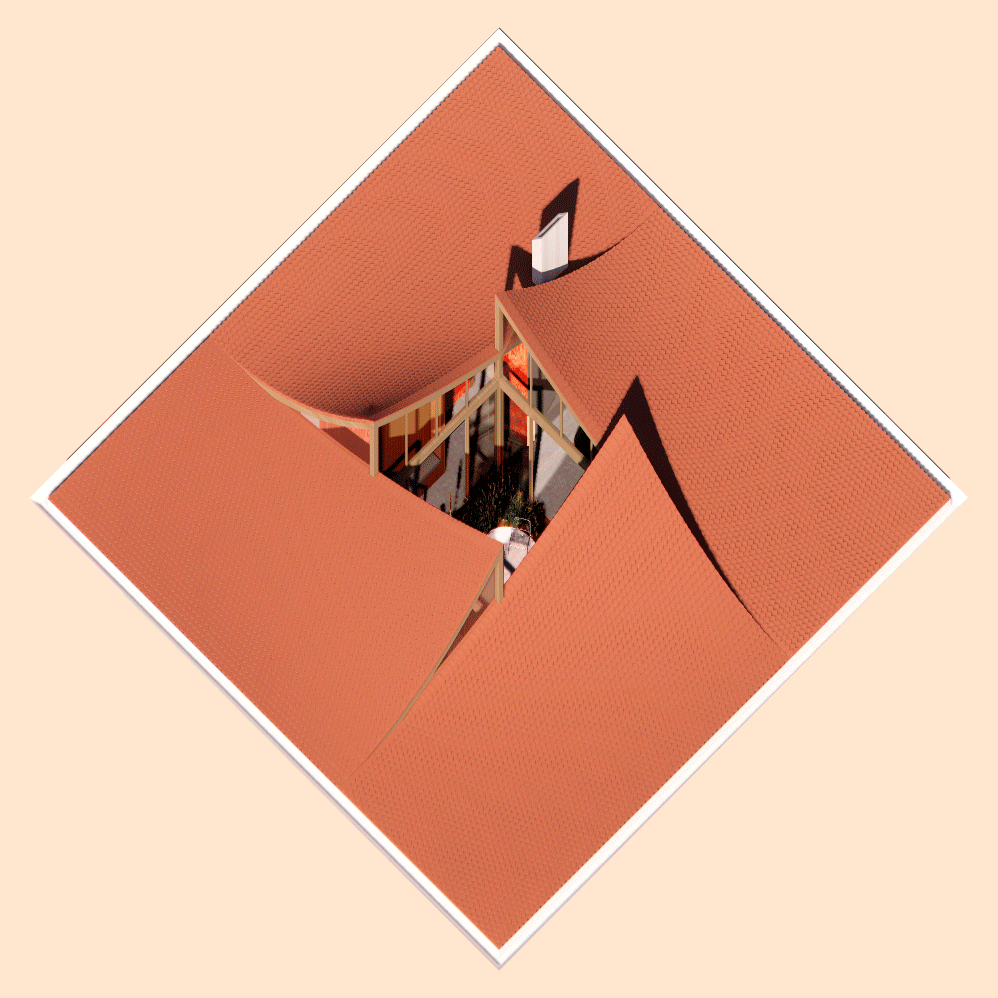 Nestled in the wilderness of Marfa, Texas, Flying Eaves House (2,375 sf) is a studio retreat for a graphic designer. Its conception oscillates between binaries of Eastern and Western cultures, curving and regular geometries, and ancient and contemporary practices.

The terracotta roofscape with its deep wood-framed eaves and square courtyard are primarily inspired by the minimalist aesthetic of the conceptual artist Donald Judd and traditional sìhéyuàn houses. Its low, swooping profile seeks to mimic its flat surrounds and mountainous horizon. Rainbow-colored rammed earth made from local sediments define the perimeter walls, providing thermal comfort and a tactile, visual connection to the site.

Like the sìhéyuàn, the four wings of the house are organized on a gradient of public to private, from the workshop and study – to the living and dining areas – and to the sleeping quarters. Thresholds are flanked by built-in storage and service spaces are accented using stained plywood as shadow walls (yǐngbì) for privacy and visual contrast. Each space spills out into the heart of the home – a courtyard with a reflection pool, patio, and contemplative garden planted with Chihuahuan wild grasses and other indigenous desert flora.






Location
Marfa, TX
Date


2023
Client


Private
Type


Residential


Status


Concept


Team
Maia Peck, Gregory Serweta