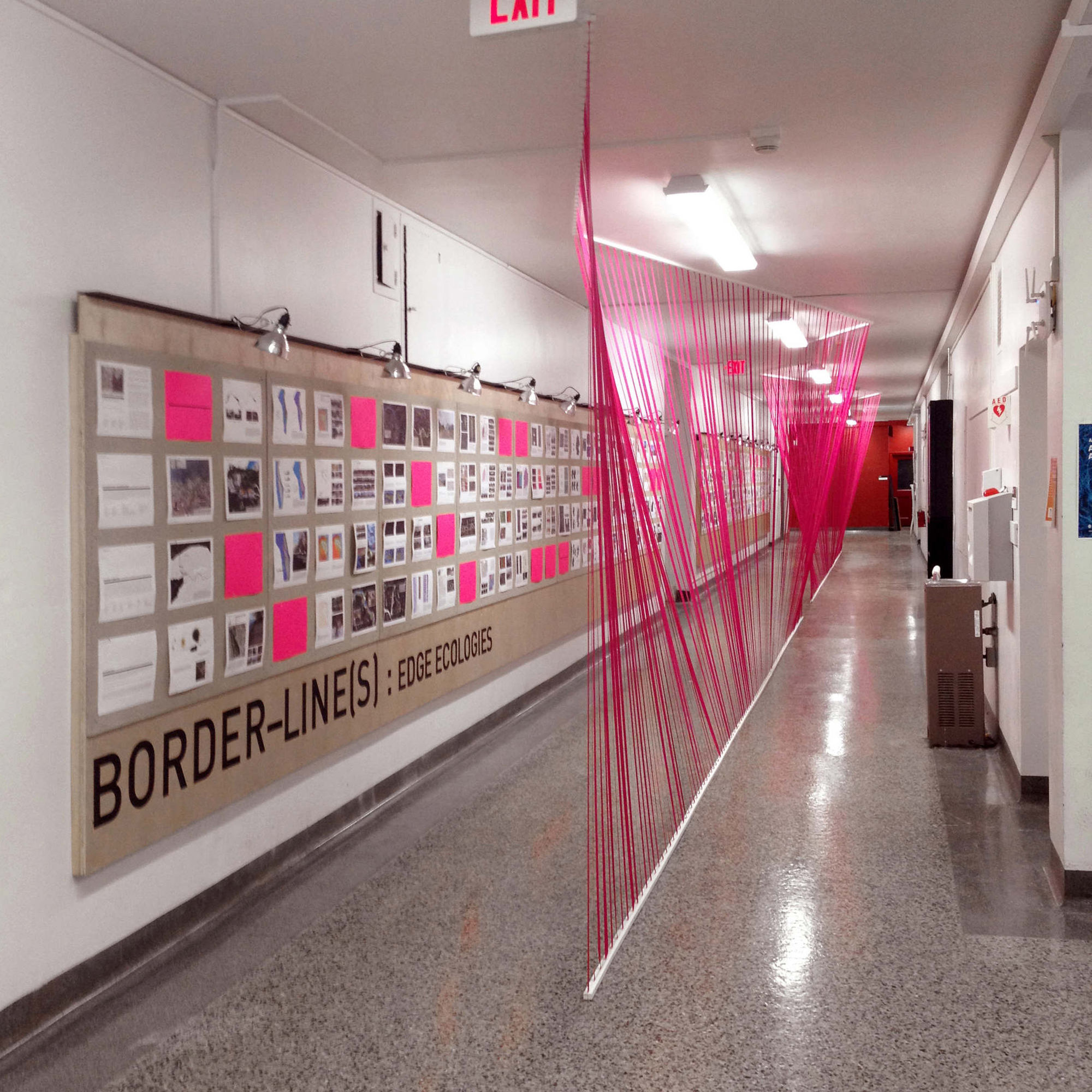 Border-Line(n): Fringe Installation

Border-Line(n) actualizes concepts explored from a graduate seminar class from spring 2013 titled Border-Line(s): Edge Ecologies, which investigated and acted upon existing border-line conditions. The installation, which bisects the heavily traveled first floor corridor of Crosby Hall at the University at Buffalo acts as a soft, permeable boundary between the two sides of the hallway. Interspersed magenta ribbons dodge in zigzags around ceiling light fixtures while connecting to a straight line down the middle of the corridor.

Its presence acts upon the ecology of the building, creating a physical border in the building, as well as visual tension across the hall. The Border-Line(n) is meant to highlight the potential ability of a single line. Its confrontational nature has an effect on the occupants of the building and acts as a reminder of the power of a line. It attempts to make explicit the notion that in architecture, a line is not just a line, but a notation of the inclusion/exclusion of spaces, which in its thickness has an implicit agenda that is political in nature.






Location
Crosby Hall, University at Buffalo, Buffalo, NY
Year


2013
Type


Exhibition
Status


Complete
Team


Gregory Serweta, Stephanie Vito